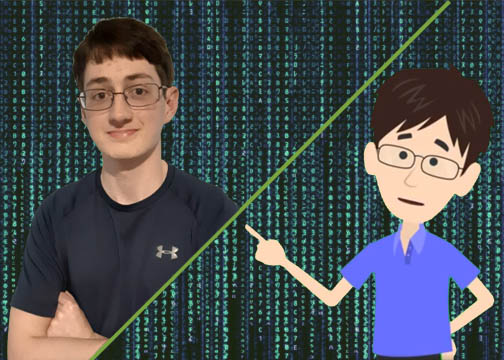 Our fellows will be thrilled to discover a new set of tutorials as they write their scripts and craft their missions! Thank you to Job Training of Beaver County for again providing us a capable, hardworking, and creative intern!
I cannot tell you how exciting it is for us to get an intern or two for the summer. It helps focus our efforts on the many fellows who are working on projects, and, accept even more fellows into various fellowships.
Joseph did a wonderful job in many different aspects of the company. He helped make the tutorials, but also worked on the websites. He polished a few of the graphics from last year and provided great entertainment in our daily online meetings.
From Joseph, "I did so many things within this internship, from video editing, to website work, to graphic design.  I am quite proud of how much I believe I excelled in all those areas, and especially how my assigned projects ended up turning out once finished.  However, I think I am most proud of how I accomplished all the given tasks, as many of them I was not entirely familiar with when they were assigned to me.  I had to do extra work to sort my way through many tasks, learning interfaces, trying new things, testing dead-ends, until things were finally how I wanted them to be.  That is what I would say I am most proud of, the work I did to figure out the things I was unfamiliar with, and all the new skills I gained as a result.
This is not the first time Joseph has worked for us. Six years ago, as a young middle school student, Storm C helped make several of the Scratch Tutorials for our student projects (That is Animorph Girl in the photo).
Thank you Beaver County Job Training and Joseph for the hard work!