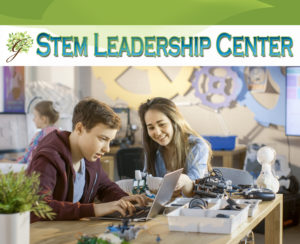 STEM LEADERSHIP CENTER
IN BADEN, PA
Do you have a 6th-10th grader passionate about Science, Technology, or Engineering? Fill out our application for an interview to become an Odyssey Fellow at our STEM Leadership Center.
We are located within Baden Academy, 1016 W. State Street, Baden, PA 15005  and open on Wednesday and Thursday evenings from 6 pm to 8 pm.
Students new to the Center can sign up for can explore our existing fellowships and generate ideas for their own passion-based project.  We help our odyssey fellows partner with leaders around the world seeking to solve the very problem that ignites their passion. They publish books, create web resources, build electronics prototypes, make YouTube resources, and mobile apps. They take their creations to regional and national STEM competitions, science fairs and maker faires. They also lead and sponsor local STEM Tours, STEM Activities, and STEM Competitions.
Our programs give kids agency to innovate, think critically, collaborate, and create meaningful projects worthy of their noblest aspirations. In the process, they learn perseverance, emotional intelligence, and leadership.
Open
Wednesdays and Thursdays
6:00 PM to 8:00 PM
Visit the STEM Leadership Center website for more detailed information!
stemleadershipcenter.com
---
In the News… 
G-MITES Game Design Program teaches theory, design by Caleb Harshberger, Cranberry Eagle
Grow a Generation Breeds Future Engineers and App Developers by Tyler Baum, Pittsburgh Youth Media
5th Grade Environmentalist Erin Cheek Interview Neighborhood Voices
STEM teenagers learn about the math and science of TrueAlleleTrue Allele Technology Newsletter June/July 2015 Newsletter
Platypus Hosts the STEM Careers Tour CMU Cooperative Robotic Watercraft Post
High School STEM Students Visit Point Park's CSI House, Learn About Forensic Science  Point Park University Arts and Sciences News and Features
Making Meaningful Games: Firefighter Firefight