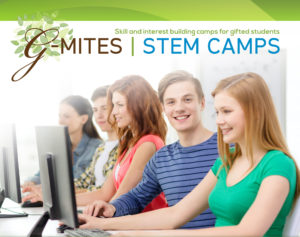 G-Mites Summer Camps
at Cardinal Wuerl North Catholic
and at Seton LaSalle High Schools
G-Mites STEM camps provide gifted youth fun opportunities to explore new and relevant skills in STEM careers. We believe in giving students a chance to discover his or her passions and innate curiosity; with hands-on experimentation, one on one coaching, and mentors who are truly passionate about what they teach. Each camp is specifically designed to build new skills from the ground up.  Click the images for more detailed descriptions of individual camps.

  (check out video below!)
Check out some high points from Summer 2016
STEM CAREER TOURS HIGHLIGHTS
---
Camps in the News…