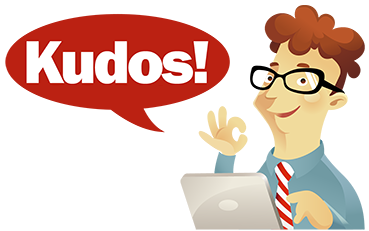 Thank you Bob for the empowering words!!  
My daughter Quincy Sirko will be going to 5th grade at Baden Academy next year.   Quincy is part of your gifted program, and has participated in the Research Fellows program, Dragon Tags and Future Engineers.  Last year I was unable to attend the Imagination Celebration.  My wife went on and on about the event and the empowerment and pride the children felt.  I thought she was obsessing.  This year, I was able to attend the event myself, and now I am obsessing.  As a degreed Engineer and business Manager having worked in the high tech field for over 25 years, I can tell you I was blown away at the opportunities that these young students are being presented with by Dr. Ellen Cavanaugh's programs.  
Today technology is all around us and development is available to anyone who chooses to get involved.  Today, development is not just about one type of engineering or science but a team effort across disciplines to solve a community goal.  This program encompasses all of that.  
The fact that the students and teachers collaborate to bring technological solutions to benefit your school, leaves me speechless.  I was just at the American Society for Engineering Educators event and I can tell you that within Universities they are working on collaborative projects on Smart Cities, Clean Water, RFID technology which are all concepts I heard mentioned at this presentation that our Elementary students are being exposed to; "amazing".  I tell everyone I can tell, from friends, to a local candidate who is running for congress, to my colleagues in Germany all who are impressed as well.  I am impressed that students are exposed to multiple areas of technology to allow them to experiment and choose what is of most interest to them.  I am impressed that the projects and goals are relevant.  I am impressed at the latitude given to the students to express themselves creatively; engineering is not just science, but art.  I am most impressed at the enthusiasm of the students and faculty and how proud these students are of their efforts and the confidence that comes from those feelings.  
I not only hope that this program continues at Baden Academy and continues to grow, but my hope is that other schools such as middle schools and high schools adopt this type of a program to continue to inspire these young minds to grow to understand how to solve complex problems.  
Thank you for having the courage to endorse such a wonderful program and for finding someone as passionate as Dr. Ellen.  
Thank you,
Bob Sirko
Rohde & Schwarz
If you missed the Baden Academy 2017 Imagination Celebration – watch the videos here!