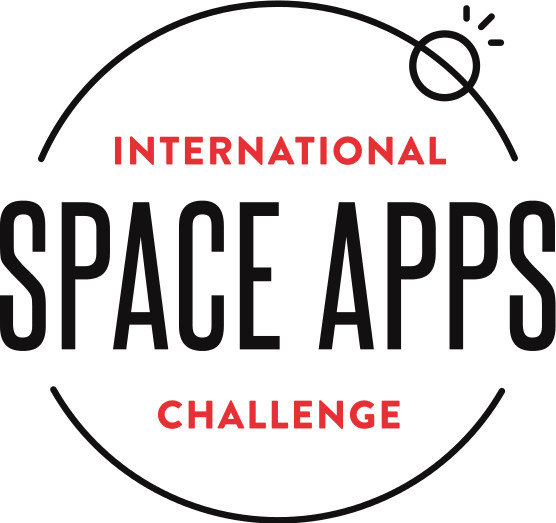 I was honored to be asked to serve again as a judge for the Pittsburgh regional space apps challenge.  Our group was just one of 166 cities around the world gathering teams for the largest hackathon in the world.  This was Pittsburgh's third year, NASA's 15th year.
The event was held at the Academy, a new learning space in for practical software and technology instruction, and Work Hard Pittsburgh, a business incubator in Allentown neighborhood of Pittsburgh. The organizer, Richard Behana, runs the nonprofit Space Challenges, devoted to STEM through space exploration.
Two teams presented some amazing ideas that accepted the NASA Space Apps Challenge to use publicly available data to design innovative solutions to a pre-determined series of global challenges focused on space exploration and social needs.  One focused on the needs of some Earth's poorest populations, the pastoralists who are affected daily by climate change, political strife, and illiteracy.  The second group focused on using the impressive array of shots of Mars taken by NASA and integrating them into a game designed in Unity and played using the virtual reality headset, Oculus Rift.  Super fun!
There was an interesting variety of people gathered.  The Oculus Adrift team was formed by Penn State Computer Science students. They drove down from State College for the weekend.  The Dagu team formed when three individuals who had never worked together met at the event.  One is a electrical engineer working at Westinghouse, another a CMU neuroscience student, and a third recently graduated from an 8 week developers boot camp in Raleigh and drove up to compete.  Starting on Saturday morning, teams worked through the weekend to prepare their concepts for judging.
Congratulations to the competitors and organizers!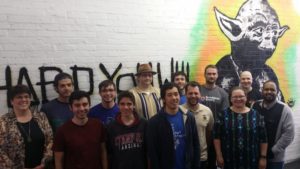 TEAM: DAGU  
EARTH
Help pastoralist communities around the world preserve their livelihood, by providing them access to information and resources (e.g grass land, water, safe routes) to prepare and support their migration journey.
The objective of the project is to design a working prototype for a mobile application which provides pastoralists community with information on land monitoring: water availability, grassland, and assist communities in networking.
JOURNEY TO MARS
Develop a game that simulates conditions in an off-Earth located permanent or temporary colony. The game could be a sandbox that offers the possibility to simulate various facilities that would support a reduced gravity environment far from earth's atmosphere and magnetosphere. Users could be given power allowances, atmospheric conditions, and in situ resource options (using resources available on site for life support or other needs). The game could include a variety of scenarios including:
Do you want to get your child excited about space and help them become part of lunar history?  Join the STEM Lunar Challenge!