On Friday, N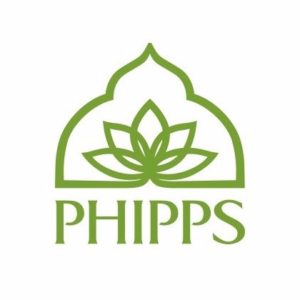 ovember 17th Mrs. Steiniger's Biology class from Cardinal Wuerl North Catholic High School toured the Center For Sustainable Landscapes at Phipps Conservatory, as part of Sustainability Stem Career Tour. The Center For Sustainable Landscapes is one of the greenest buildings in the world, meeting the requirements of the Living Building Challenge the strictest classification for a green building project.
After a short lecture explaining how the CSL came into being, they were given a tour showing off its plethora of sustainable features. From simple ideas such a shade that prevents the sun from heating rooms too much in the summer preventing excess air conditioner use to a rainwater collection system that is used for irrigation, the CSL is a modern marvel and perfect example of the ways we can minimize our impact on the environment in a large city.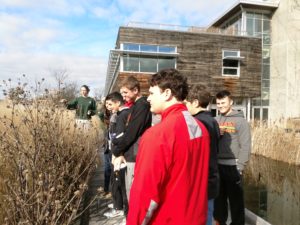 Students were impressed by features like the lagoon, which aids in filtering waste water from the restrooms, to be reused in the toilets, and the rain gardens which help prevent excess rainwater from becoming a flooding issue for the area. These installations proved to be an excellent real-world example of many of the lessons they have been learning in their class. Even more impressive is the fact that this site, prior to being bought by Phipps, was a refueling depot with ground too toxic for anything to grow. Performing an environmental miracle of sorts, Phipps was able to reclaim land lost to careless destructive actions and turn it into something truly breathtaking.