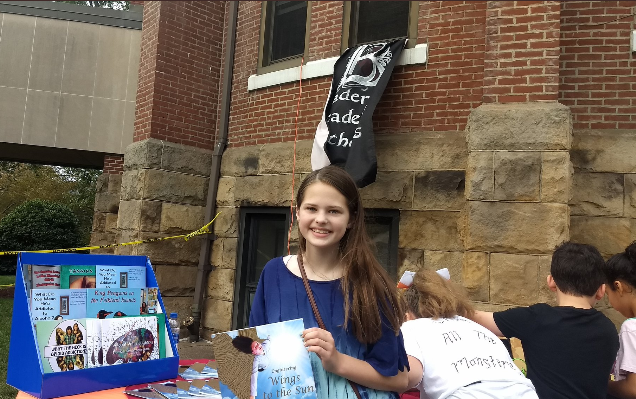 I was at the Harvest Festival this weekend supporting many of our Fellows. One quiet moment allowed me to share some news with Alyssa Westrom, there to promote the book she co-authored "Engineering Wings to the Sun." Alyssa, now in 7th grade at Lincoln Park, had received a letter addressed to our school to her attention.
Before sharing the letter with her, I asked what she knew of the Challenger disaster. The Challenger had been one of the United States Space Shuttles, meant to fly people from the earth to beyond our atmosphere, delivering astronauts and cargo to the International Space Station (ISS) and repairing satellites. Alyssa and co-authors even have a page in their book where they are holding a Space Shuttle Tile from Mrs. Houston's (our amazing 5th grade math and science teacher) classroom.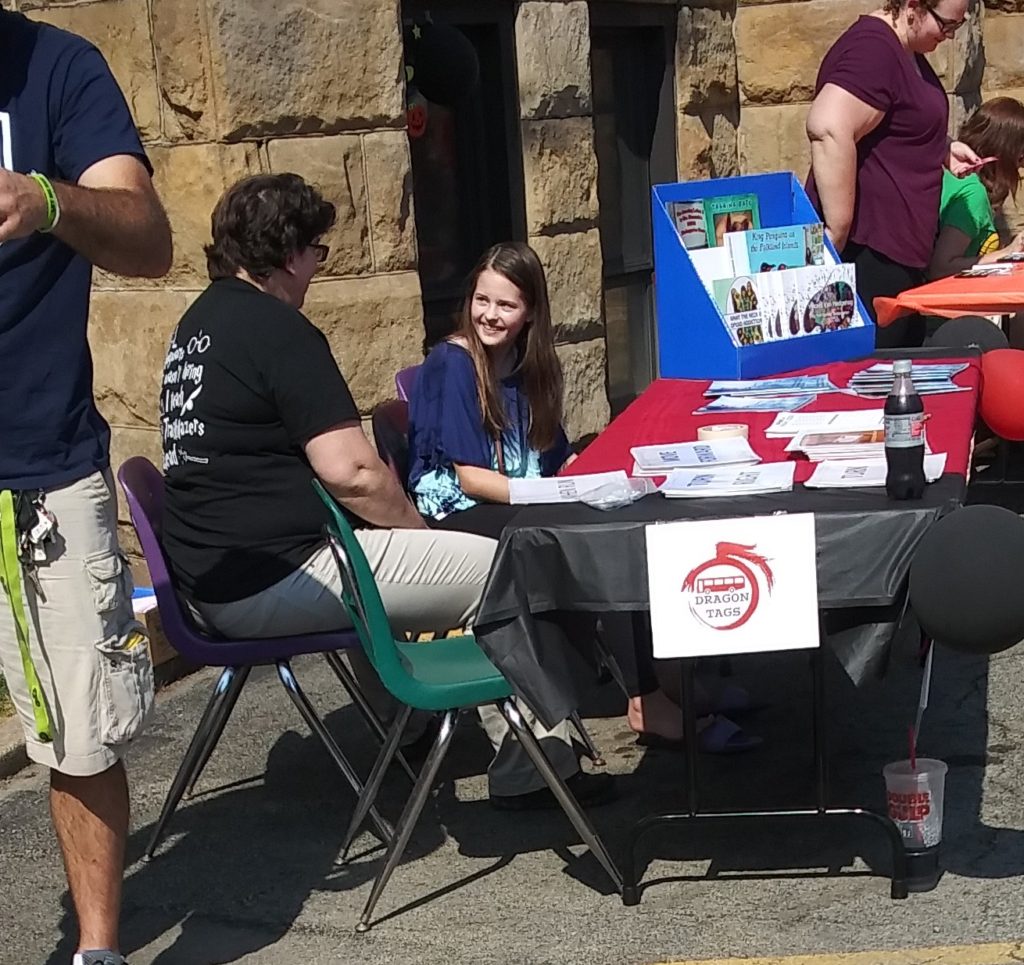 At one point in the mid-1980s, President Reagan announced a new Teacher in Space program. A teacher would have the opportunity to fly above Earth's atmosphere in a space shuttle to the ISS and teach his or her students from this amazing orbiting laboratory where astronauts are still living.
Christa McAuliffe was eventually chosen from among 11,000 applicants. She trained, had a lot of photos taken, and there was a lot of excitement. On January 28, 1986, millions of kids and teachers were shocked and horrified by the news that the Space Shuttle Challenger, with the first teacher in space Christa McAuliffe and six other astronauts, broke apart in flight killing all aboard.
I told Alyssa this story before handing her a letter from a woman she had met several weeks earlier at the Beaver County Book Fest. The woman wrote to say that she had been one of the applicants for the Teacher in Space program, that she wanted to thank Alyssa for the hope she instilled and to encourage her to continue to reach beyond the Earth into exploring new worlds. She included a generous donation for the American Ceramics Society (the charity that benefits from the book).
If I can get some student interested in science, if I can show members of the general public what's going on up there in the space program, then my job's been done. – Christa McAuliffe