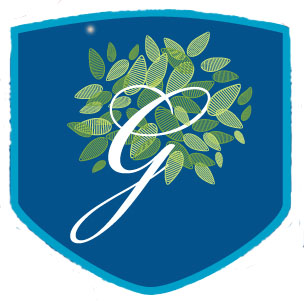 Grow a Generation offers an online opportunity for your gifted and talented child to have space, support and resources to pursue a passion based project through the entire school year. Previous fellows have published books, created blogs and vlogs, websites, video games, mobile apps, engineered technology, fundraising startups, and curriculum.  Mentors from FedEx, Verizon, the National Oceanographic and Atmospheric Agency, Pittsburgh Filmmakers, area universities, Australian Parks, and others have come forward when asked to help the students succeed.
Meaningful Projects
Amazing kids in grades 3 to 12 have the opportunity to apply for a Research Fellowship with the Online Grow a Generation Research Fellow Lab and work hard to become a STEM Athlete, Digital Storyteller, and World Changer. Research Fellows are supported to design and follow through on robust and creative inquiries into what ignites their passion and celebrates their unique brilliance. They produce meaningful projects and unique contributions that don't simply add to their resume but engage them as autonomous and purposeful learners.
Fellows choose from diverse fields of study which pique their imaginations and resonate with their unique talents and individual passions. Their real-world project suggestions must make valuable contributions to the community that will be shared and disseminated with published materials, digital artifacts, and teaching opportunities.
21st Century Skills
Once accepted into the program, research fellows engage in projects that instill and strengthen a 21st Century skill set of innovation, critical thinking, collaboration, emotional intelligence, resilience, leadership, and vision. A statement of goals and objectives is developed that identifies and applies skills and insights from multiple fields of study (e.g. science, technology, engineering, math, robotics, game design, medicine, energy, entrepreneurship, and leadership).  Research Fellows come together as online weekly for group discovery and collaboration. An annual Imagination Celebration marks the celebration of accomplished goals and a time to pause, evaluate and redesign goals for the future.
Mentors
Mentors from around the globe are solicited to assist our research fellows as they face the challenges of their project. Mentors communicate their own experience and take special interest in helping each fellow develop into a successful professional with unique interest and skills in their chosen field. Grow a Generation Research Fellows mentors are specifically expected to:
• Help the Research Fellow arrive at clearly stated goals and objectives of any proposed research projects; • Monitor the fellow's research experience at least once a quarter to discuss progress, results and plans for next steps;
• Complete formal evaluation forms at the end of the school year. Research and Teaching Mentors are also invited to join the fellows at an annual celebration at the end of the school year.
Past mentors include the National Oceanic and Atmospheric Agency, RoPro Design, Software Engineers from FedEx, Beaver County Humane Society, ASPCA, Dream Flight Adventures, Beaver County Youth Entrepreneurship Network, Lincoln Learning Solutions, BeautyCounter, Park Rangers and Conservation Officers from New South Wales Australia and Pittsburgh Filmmakers.
What is Your Child Passionate About?
Peter Diamandis has been named one of "The World's 50 Greatest Leaders" by Fortune magazine. He says that the single most important attribute for young people to develop is passion and curiosity. In an interview with Time Ferris, he says "The single most important thing for a high school student is understanding what his or her passion is…" and asks "How many of you know what your mission is? Know what your purpose is? Are driven by something big that excites you every morning?"
Children and teens in school can take advantage of exponential technologies, the DIY movement and an interconnected billion strong internet to solve many of the world's grandest challenges. Grow a Generation provides the opportunities and resources for our children to explore their passions, discover their element, ignite their spark and experience flow. What are your child's passions? Contact Dr. Ellen Cavanaugh for opportunities to attend a Find Your Passion camp to discover what sparks their passions and gives breadth to their unique brilliance. If they already have an idea of a project they wish to pursue, you can request to meet one-on-one to refine your application proposal. Apply today to the Research Fellow program and help your child create a more just and beautiful world through meaningful projects.
WORLD CHANGERS
World Changers create websites, books, and print on demand merchandise to raise awareness and funds for projects they are passionate about. Examples include:
Gavin Phillips, author of Saving a Galapagos Penguin Family and The Little Blue Penguins of North Sidney Harbour. Proceeds from his books benefit the United States National Aviary and the Foundation for National Parks and Wildlife in Sydney Australia. Mentors have worked with Gavin (online from Australia) to oversee the scientific and cultural accuracy of his children's books.
Kadie has been working for two years to bring Dream Flight Adventures to her school. She recruited a team and many helpers to create the website Baden Dreams. Student artwork is scanned and uploaded to pay on demand sites. The team has worked alongside the Beaver County Youth Entrepreneurship Program to create a logo, branding including a CSS style sheet, their website, and their business and marketing plans.
DIGITAL STORYTELLERS
Digital Storytellers create videos, vlogs, games, and animations to inform and inspire worthy work being done by non-profits, foundations, and amazing scientists around the globe (and in space!). Examples include:
Miriam and Jadyn are the Kitty Whisperers with their own YouTube Channel and the goal of raising awareness about the crisis of feral and free roaming cats.
StormC has developed a Scratch Programming Animator Black Belt Series which has been used for multiple camps and education events.
Director, Producer and Filmographer Eli L., produces documentaries of young leaders such as his film, The Butterfly Girl. Eli is one himself, being a 5th grade research fellow.
STEM ATHLETES
STEM Athletes serve as the business and communication leaders of Engineering, Robotics, Game Design, and App Development team competitions. FIRST Robotics, STEM Video Game Design Competitions, Hackathons such as the Space Apps Challenge or the Mylan Hackathon, and programs such as the Real World Design Challenge provide an opportunity to for students to develop leadership and STEM skills.
MEETINGS
The Grow a Generation Research Fellows will meet each Tuesday evening from 7:30 pm to 9:00 pm EST online through Google Hangouts. The meetings will include up to five other fellows projects working on similar goals. The first few sessions will include setting up a specific mission and the online files for correspondence. Fellows will have access to collaborative online tools that enable them to work with a mentor to develop their idea or concept and set up a realistic timetable and steps needed to complete their project. Additional support is available during the week through email.
COSTS
A 2015-16 Grow a Generation Research Fellowship runs September 2016 to June 2017. Participating students pay tuition of $2850 for the school-year-long program, available in nine monthly payments of $320. Ask about scholarships, company sponsorships, and in-school programming.