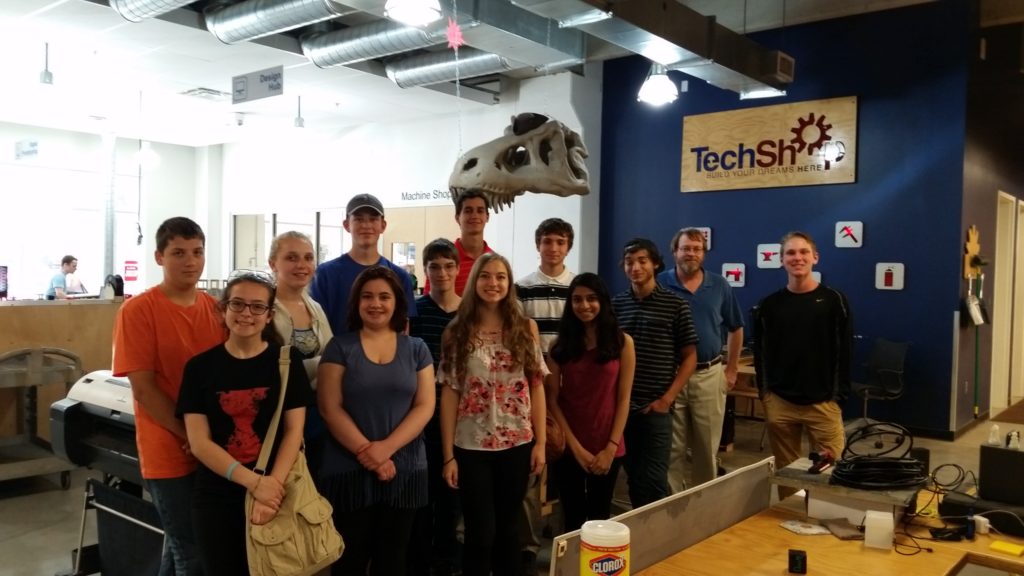 One of the last stops on our June 2016 CWNC STEM Careers Tour was TechShop Pittsburgh located in Bakery Square in Pittsburgh's East End.  TechShop Pittsburgh is a do-it-yourself makerspace, where you can create anything that you can imagine.  There is equipment for woodworking, laser cutters, 3D printers, a metal shop, sewing machines, a waterjet cutter, an injection molding machine, and a plastic extruder.  For a membership fee you have access to training and use of all this equipment, but you can also pay-as-you-go for workshops, classes and camps.  Entrepreneurs, artisans and inventors are all welcome to create their masterpieces.  You bring your idea, and TechShop provides the access, knowledge and speed.  There are currently ~500 members at the Pittsburgh site and membership starts $150 per month.  With someone to teach you how to use the tools you can get from idea to creation in very little time!
Our guide, Justin Harvilla, began as a member at TechShop Pittsburgh, joining to have a place to do sculpting.  After being a member, he joined the staff.  He provided us with a great tour of the facility, giving us an overview of all the equipment available at the facility.  After touring, we were treated to a demonstration of the laser cutter.  The laser cutter enables carving and whittling of cardboard, glass, wood and other materials with amazing accuracy.  Laser cutting directs a high-power laser through optics. The focused laser beam is directed at the material, which then melts or burns the material, leaving an edge with a high-quality surface finish.  As opposed to being controlled manually by hand wheels or levers, the laser is guided by precise programmed commands.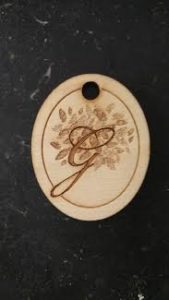 Advantages of laser cutting over mechanical cutting include an easier ability to secure the material as it is being machined and a reduction in contamination of the material.  Additionally precision may be better, since the laser does not wear during the process.  As a souvenir of our visit, our guide presented us with laser cutting the the 'Grow a Generation' tree.  So cool!
The visit to TechShop Pittsburgh was amazing. We were all inspired by not only the endless possibilities to create at TechShop Pittsburgh, but also by the community-based environment.  
Check out the upcoming workshops.  http://www.techshop.ws/take_classes.html?storeId=14