A special shout out and thank you to reporter Katherine Shaeffer and photographer Carly Kolodziej for the extraordinary feature in the Beaver County Times on Jaylee Duncan's children's book Angie's Tale that benefits the Marine Mammal Center.  Better yet, buy a copy of the book at LULU.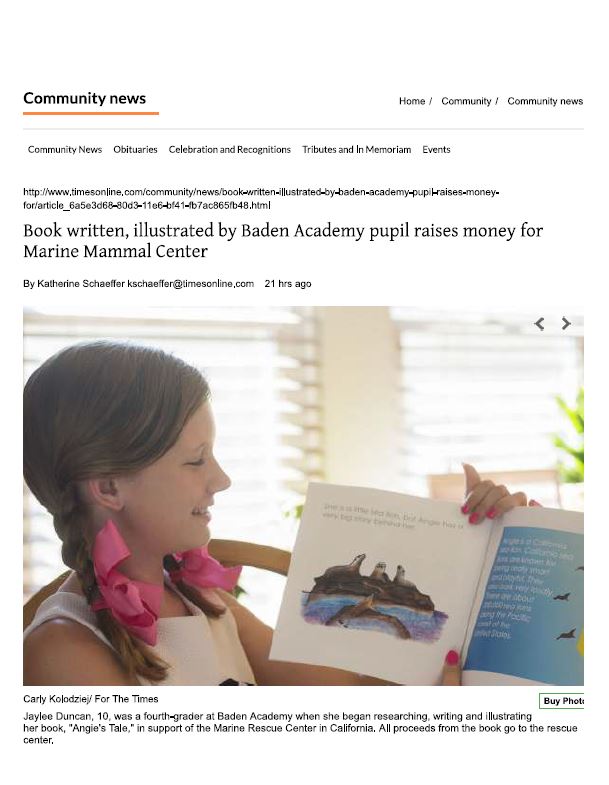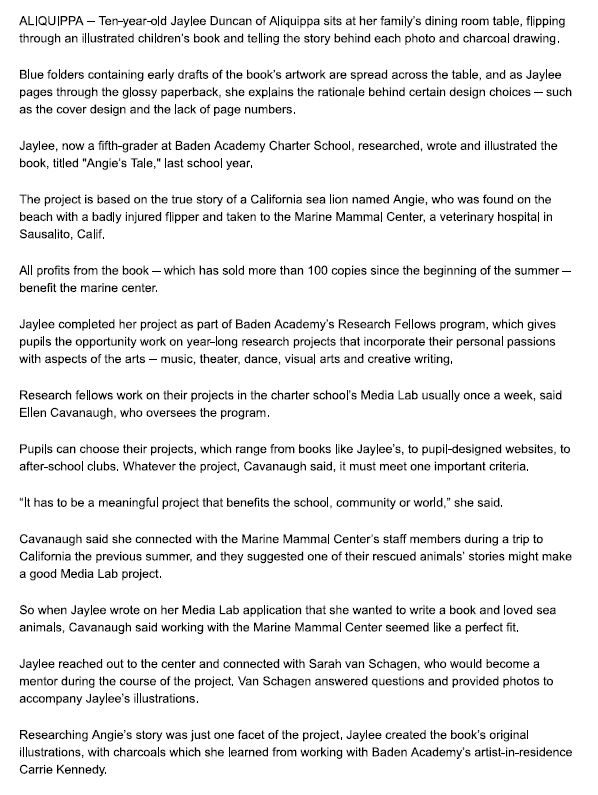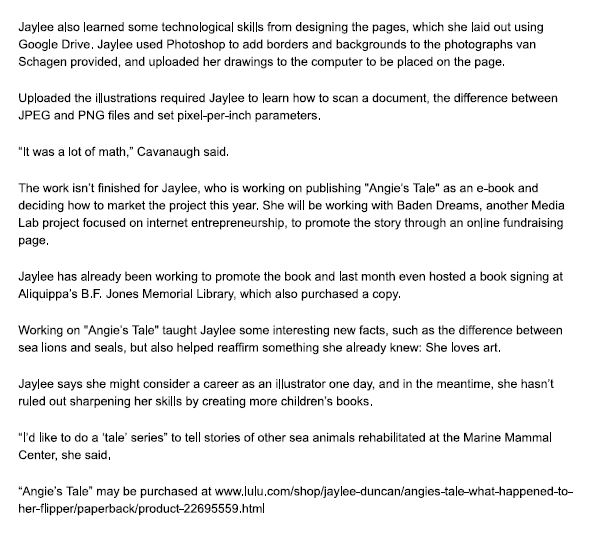 Click for photographic gallery by Carly Kolodziej
Buy a copy of Angie's Tale and help support the Marine Mammal center and give a child a great story!