Students were challenged to design a useful object for astronauts that expands or assembles to be printed on the 3-D printers at the International Space Station.  Anastasia's entry…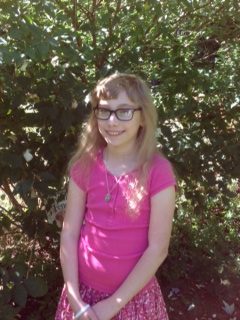 Congratulations to Anastasia Davis, a 5th grader at Saint Teresa of Avila in Perrysville, for receiving honorable mention in the Future Engineers Think Outside the Box competition. Anastasia competed against students around the globe to create the CAD design for the 3-D printer aboard the International Space Station.  She won a $50 Shapeways Gift Certificate.  Her design can be opened in 3D on the website.
Anastasia was helped by mentor teacher Sara McMillen at the Grow a Generation summer STEM camp held at Cardinal Wuerl North Catholic. Sara is a 4th grade science and math teacher at Baden Academy Charter School where she also coaches a Future Engineers club.
Anastasia watched numerous videos and read material on the needs of our astronauts aboard the ISS. She then learned a piece of software called TinkerCad and build a three stage trash compactor. You can also link HERE to see the design in 3 dimensions and rotate it.
Anastasia's favorite part about entering the competition was learning to use 3-D design. "On the outside, it seems complicated but it really was simple to create," Anastasia explains.
Future Engineers is hosting another competition beginning in October. If you, your school or community group would like to host a camp or workshop to enter the competition, please contact us at Grow a Generation!
We wish Anastasia great success as she continues to explore new frontiers in space and in 3-D manufacturing.