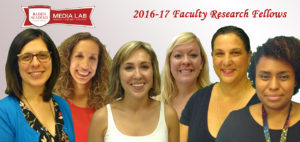 Six teachers from Baden Academy Charter School are being honored this Saturday, June 3rd, for the completion of a year-long Distinguished Educator Research Fellowship through Grow a Generation. The community is invited to the Imagination Celebration where they will be recognized at 9 am at the Baden Academy Auditorium.
Hannah Kimmick, a Kindergarten teacher, has been experimenting with 3-D printed alphabets produced in different fonts to see if the variety of letter shapes affect students' learning of sight words. The project required her to learn Tinkercad 3-D modeling and print a complete set of Times New Roman and Arial shaped letters on the school's 3-D printers.  "I couldn't have done it without all the student Future Engineers help!" Mrs. Kimmick explains to her students.  You can find out more about her amazing project at KimmicksCharacters.weebly.com  
Leann Davis developed a cross-curricular project to research, design, and build models of sustainable homes. Her second grade kids had a blast! They began by researching non-fiction articles about six different regions in the United States and the storms, erosion, fires, earthquakes, and droughts that cause change. They summarized their research into colorful posters and were introduced to some design concepts with the study of Frank Lloyd Wright.  They learned about several sustainability concepts, including the use of local resources and sustainable energy.  The big day came for filmed presentations, but not before the played in Tinkercad to prepare a 3-D printed model of the homes.  
Taylor Breaden, a 5th grade teacher at Baden Academy, spent the year building a relationship with the Baden Public Library.  Her students are voracious readers, but her classroom library was meager.  The new relationship allowed Mrs. Breaden to choose several dozen new books each month for her students.  She also developed some tutorials and online links for students with library cards from any library in the County to order books for parent pickup from the one closest to their home. Her project and her motto, Lege Librum (Go Read a Book) inspires a new generation of readers.
Shundeena Beard  is a musician and music educator at Baden Academy. She teaches her students not only a love of music, but a firm foundation in music theory.  Her project, Upbeat Animations, is a chance for her students that are technology minded to explore music theory in new ways and apply their musicality to 21st century virtual worlds.  Her website http://upbeatanimations.weebly.com/ includes the tutorials she made this year to guide her students through recording and animating their musical performances with computer animation programmed in Scratch.  
Karie Walaan, the Gifted Coordinator at Baden Academy Charter School, has developed a cross – curricular experience for her gifted students.  They create podcasts aimed to help them and other gifted young people succeed.  They want to deconstruct the success of gifted and talented young adults and identify the habits and practices by interviewing adults who survived (and hopefully thrived) with the label "gifted" in their school days. Her website, giftedpodcast.weebly.com, features their recorded podcasts and lesson plans.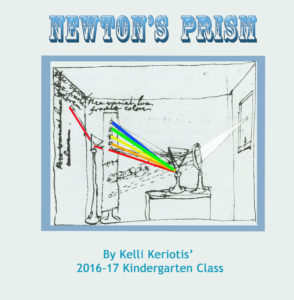 Kelli Keriotis has penned her second published book with the help of her Kindergarten students. Newton's Prism is the story of Newton's discovery of color, a history of the science of light, and inspiration for future scientists. Mrs. Keriotis cleverly incorporated images of her classroom into historical portraits and settings. Check it out at http://www.lulu.com/shop/kelli-keriotis/newtons-prism/paperback/product-23204052.html
The Grow a Generation Distinguished Educator Research Fellowship is an honor bestowed on teachers nominated by their principals.  Each year long project seeks to elevate the school, community and world through meaningful projects made possible.