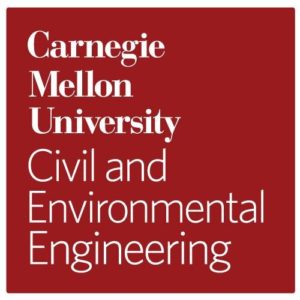 Fifteen students from Cardinal Wuerl North Catholic got the incredible opportunity to travel around the Pittsburgh area and learn first-hand about sustainability and engineering. We heard from many great minds in the fields of engineering and conservation.  I was one of these students, and the whole day was eye-opening and I learned an incredible amount of important information.  One of our stops involved going to Carnegie Mellon University in North Oakland to learn about what CMU does to be sustainable. Another purpose was to be educated on their engineering major, and how that class involves a lot of environmental engineering and learning about sustainable engineering.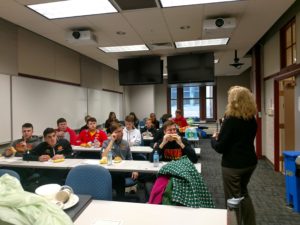 First, we heard from Gwen Dipietro, the instructor of Introduction to Sustainable Engineering at Carnegie Mellon. She talked about her course and what the experiments her students due to preserve biodiversity and remain sustainability. She also talked about her research she completed in Pittsburgh. She researched the tugboats that move coal through the locks and dams of Pittsburgh. Her goal was to see how much coal went through these locks and dams as well as how often these transports occurred. Her teaching assistant, Genna Waldvogel, also spoke about her life as an engineer and how sustainability plays a large part in it. She discussed her research project to get her Masters Degree in Civil and Environmental Engineering.  It involved the chemicals in the rivers of Pittsburgh and their possible toxicity. These instructors are great examples of sustainability in engineering and making a choice to try to be as sustainable as possible.
Next, Ron Ripper spoke to us about the sustainable practices that Carnegie Mellon practices.  Ron Ripper is the Director of the Hauck Laboratories in Civil and Environmental Engineering. He spoke about how CMU composts and recycles, and the benefits to that. Carnegie Mellon has taken many steps to become more sustainable like paper utensils, wood coffee stirrers, and avoiding styrofoam. Although the benefits are easy to see, the cost of paper utensils is much higher and recycling and composting are time-consuming. This shows how dedicated CMU is to helping the environment and preserving our planet.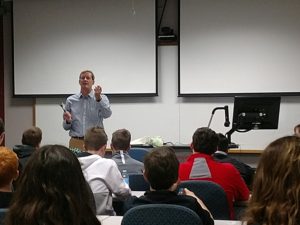 Andrea Rooney, the director of undergraduate programs in the department then spoke. She talked about a variety of topics, one of which being a project that her classes completed. It was all about exploring where each part of a product came from. She used the example of a water bottle and spoke about how the cap, wrapper and, even the ink all come from different places, increasing the carbon footprint needed to make the bottle. In her study, it was found that about six times the amount of water in a water bottle is needed to produce that water bottle. It was very interesting to hear all the seemingly nonexistent things that go into making a water bottle.
Finally, we watched a video featuring many of the students in the Civil Engineering Program at Carnegie Mellon University. They talked about their education and the hands-on learning that they get to do on a daily basis. It was very cool to see that all of these students genuinely enjoyed what they were doing. Overall, I learned so much about sustainability and conservation from these great engineering minds. They made me appreciate the little things that get overlooked all the time and realize that everyone can make a difference by doing small things.