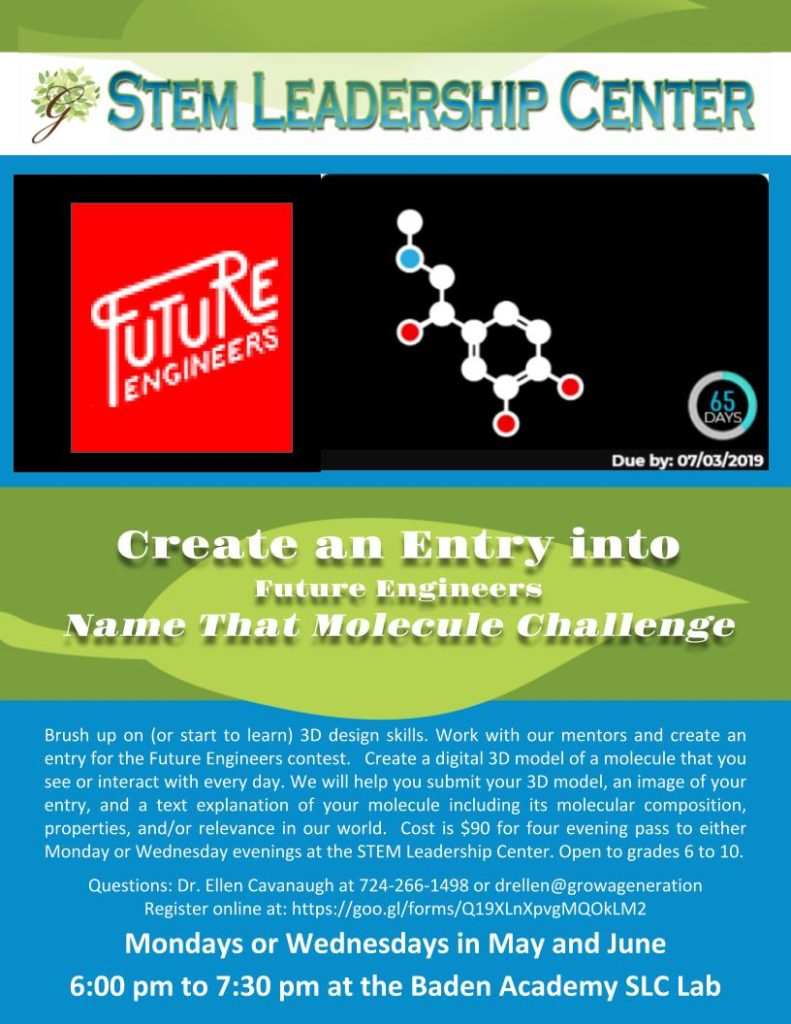 Future Engineers 3D Design Challenge "Name That Molecule"
Choose and four Monday or Wednesday evenings
in May or June
to work with a coach and prepare your challenge entry.
Brush up on (or start to learn) 3D design skills. Work with our mentors and create an entry for the Future Engineers contest. Create a digital 3D model of a molecule that you see or interact with every day. We will help you submit your 3D model, an image of your entry, and a text explanation of your molecule including its molecular composition, properties, and/or relevance in our world. Cost is $90 for four evening pass to either Monday or Wednesday evenings at the STEM Leadership Center. Open to grades 6 to 10.

Questions: Dr. Ellen Cavanaugh at 724-266-1498 or drellen@growageneration
Register online at: https://forms.gle/bMinN4evjcCr5Weu5
Mondays or Wednesdays in May and June
6:00 pm to 7:30 pm at the Baden Academy SLC Lab