I just returned from a week in the Rocky Mountain National Park and wanted to share with you my two highpoints!  The first involves a moment on little more than a goat path at 10,000 feet with an approaching tornado.  The second was just as exciting!  I got to meet one of the returning High Altitude Observatory scientists, Dr. Paul Bryans, and connect him to one of our Sun Superheroes to talk about his experience of the recent solar eclipse.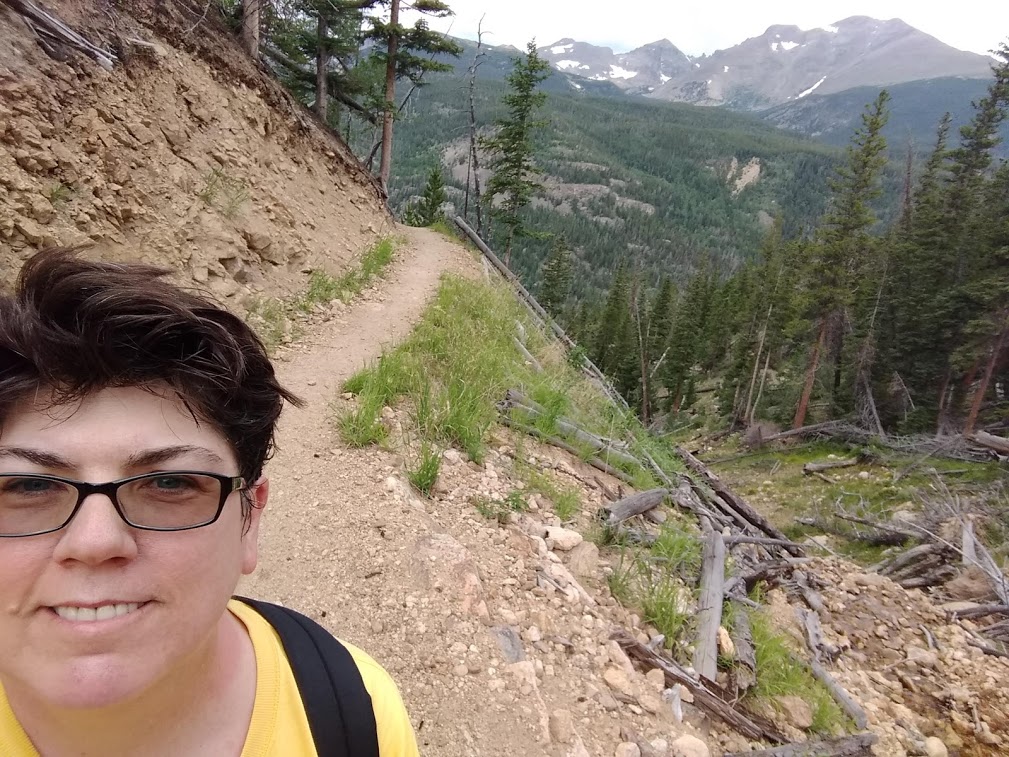 The tornado scene felt like it was out of a Hitchcock movie.  My husband and I were hiking back a second trail from a beautiful waterfall.  We failed to download the map or even read the topological one and were surprised to find ourselves making our way along this little goat path with a very sheer drop.  Each turn in the trail brought hope that the trail would widen and our hearts were pounding as we found it just get narrower.  I turned to find David begin to panic with vertigo and saw the storm clouds approaching.  We rushed to make it to where the trail widened where a took a quick selfie. We continued to climb upward and eventually summit, nearly running (our oxygen starved lungs were struggling), and descended again to tree line.  The wind in the trees was deafening.  It wasn't until the next day we saw the picture below.  Great fun!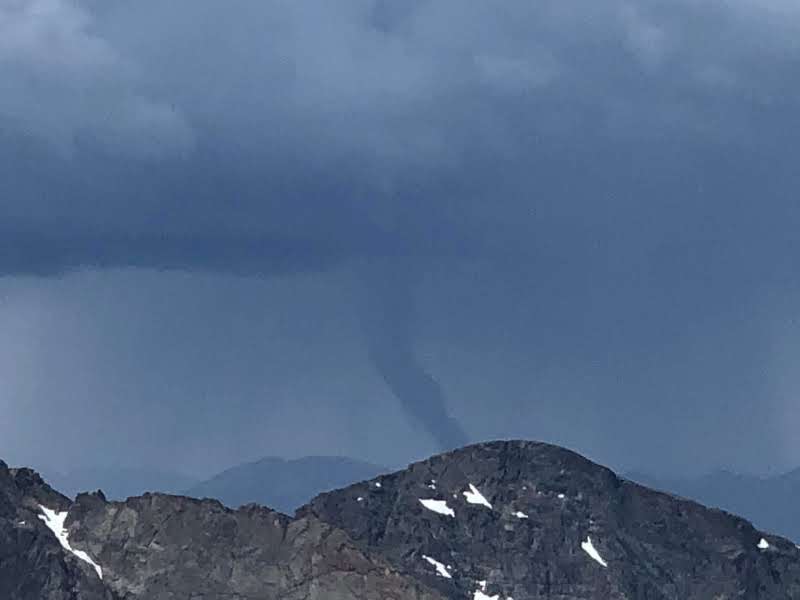 The other highpoint was the High Altitude Observatory.  The actual Observatory is in Hawaii (away from light pollution), but the team of scientists who study the images collected is in Boulder, Co.  The team (pictured below) has spent the last few weeks in the Chilean mountains studying the July 2 total solar eclipse.  Destiney, one of the Baden Academy Sun Superheroes, was able to talk to him briefly on the phone while I was there about his experience.  She expects to follow through in the school year by recording a longer interview via Skype.

A special shout out to Sheryl Shapiro, an HAO administrative assistant, for all the great surprises we brought back for our Sun Superheroes!  I can't wait to see their reactions.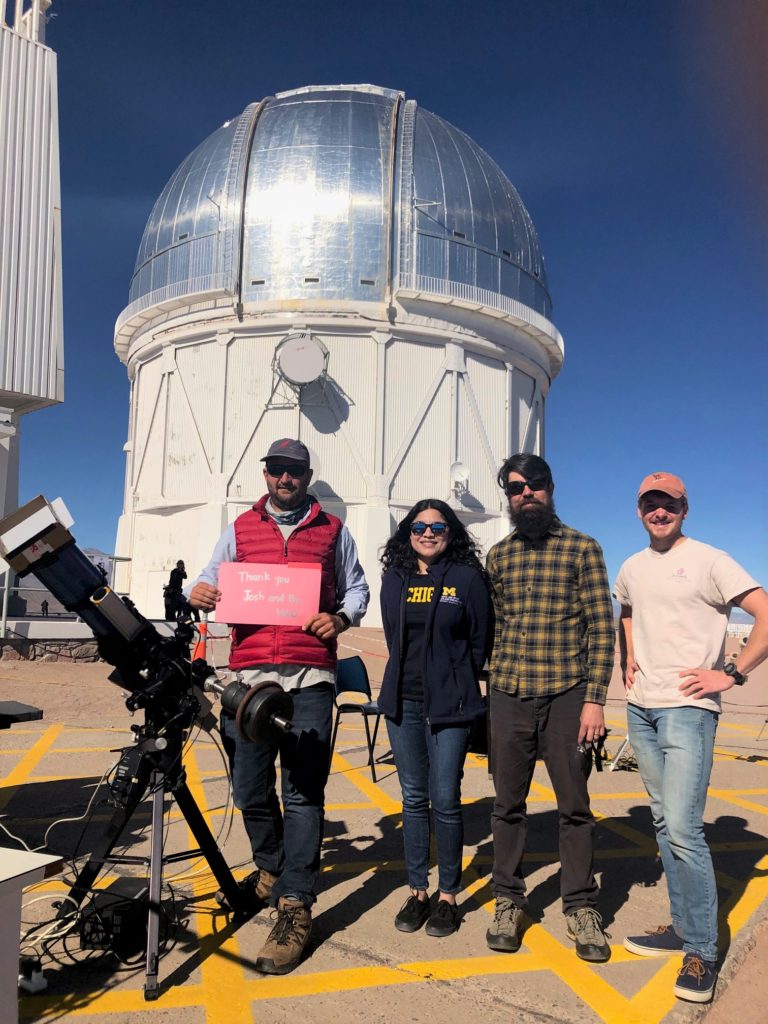 Check out the Sun Superheroe year end highlights video and feel free to check out their website at sunsuperheroes.weebly.com