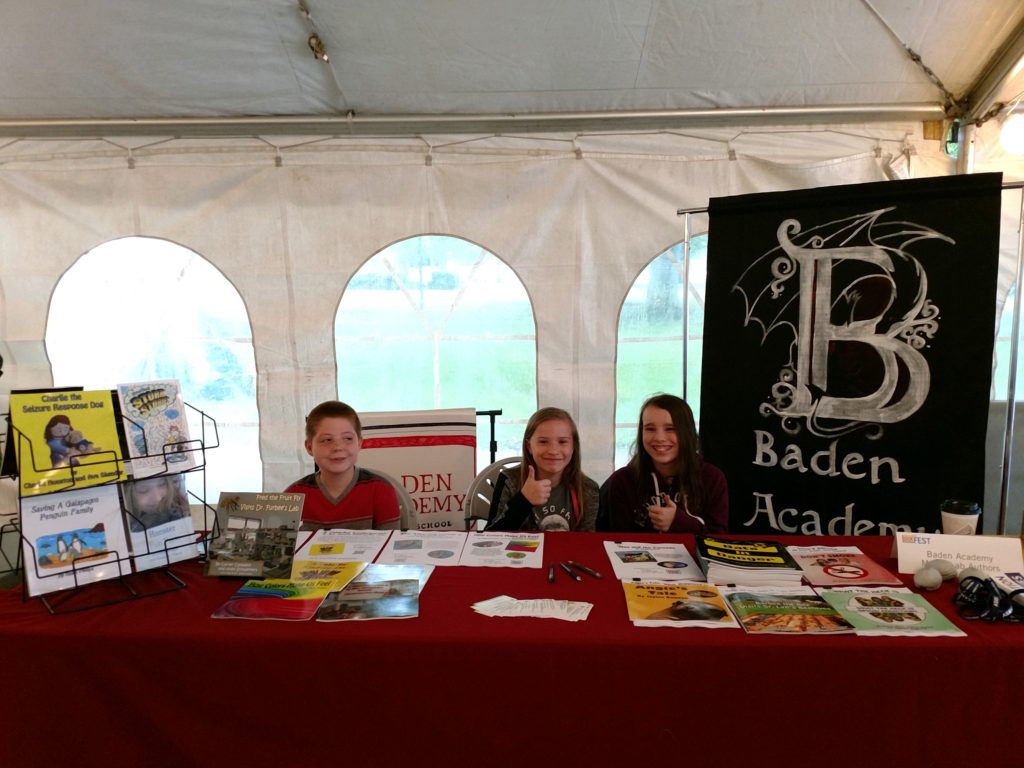 Come meet some of the authors from Baden Academy at the Beaver County BookFest 2019 taking place Saturday, September 7th from 9 a.m. to 4 p.m., in the charming and historic town of Beaver, PA.
The Main Event on Saturday is free and features our main Authors' Tent (with 60+ authors!), our popular Children's Tent with plenty of activities for the little ones, music on the street, and of course, a variety of food and retail vendors.
Come meet local authors and get your books autographed. We can't wait to see you in September!
Baden Academy authors wrote 5 new books this year, including one with the Beaver County Historical Society and 5 area geologist, another with scientists from Tel Aviv studying bats and RFID, a third celebrating ceramics partnered with Swindell Dressler and Harbison Walker, another book by the Kids vs. Addiction team with addiction specialists from the ASAM, and Mrs. Keriotis's kindergarten class again produced a masterpiece of Van Gogh, hedgehogs and smiling kids.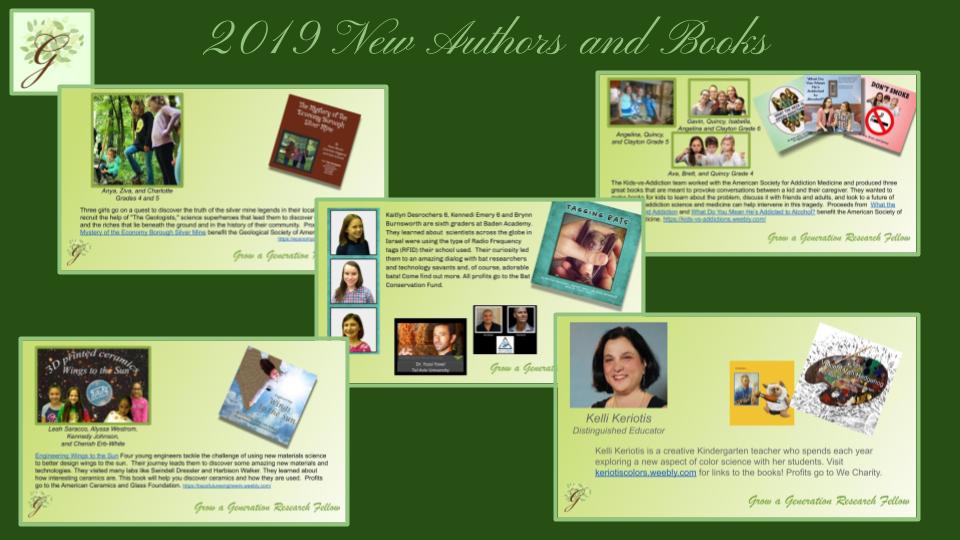 Over the last seven years, Grow a Generation has helped over 30 authors produce 15 books alongside phenomenal mentors from all fields of science. Click on the links to learn how to purchase the books. All royalties are sent directly to charities.