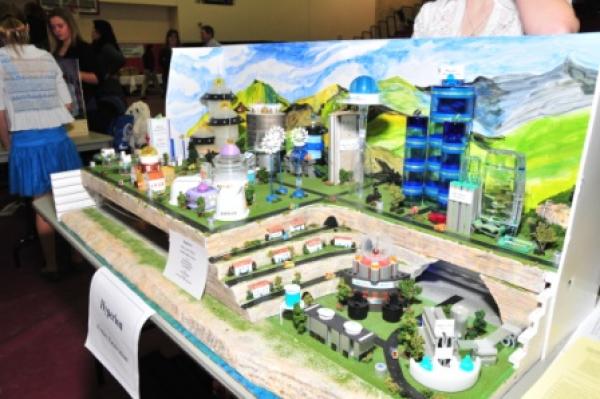 "Choose a threat to your city's water supply and design a resilient system to maintain a reliable supply of clean drinking water." That is the challenge of this year's Future City Competition. While Future City is focused on a hypothetical scenario in planning for a city 50 years in the future, we have fellowships working with partners today to identify threats and help design resilient clean water systems.
Meet Titan from River Robots. He is hoping to develop more partnerships as he works on the design and specifications for robotic assistance in cleaning up the Ohio River.
Part of his data and decision making have come from the incredible work the Baden Academy Sustainable Water Team has already done. Through research, they uncovered that the Ohio River is one of the most polluted in our nation, and yet it is the source of drinking water for three million people. The Sustainable Water Team starting looking into their own drinking water and discovered the amazing operations at the Ambridge Water Authority.

Our Aquatic Robotics team was on hand for the tour of the Ambridge Water Authority. Our aquatic robotics team was very sad and frustrated to learn that the robot that travels the bottom of the pool to clean up all the floc is not a favorite machine on the campus. Maybe they can help design a better one!
Well, we got an invitation to collect the robot as the system was replaced earlier this month. Now, the three aquatic robotics are eager to meet up later this month in a parent's garage. They will disassemble the 8-foot long robot and figure out how it is designed.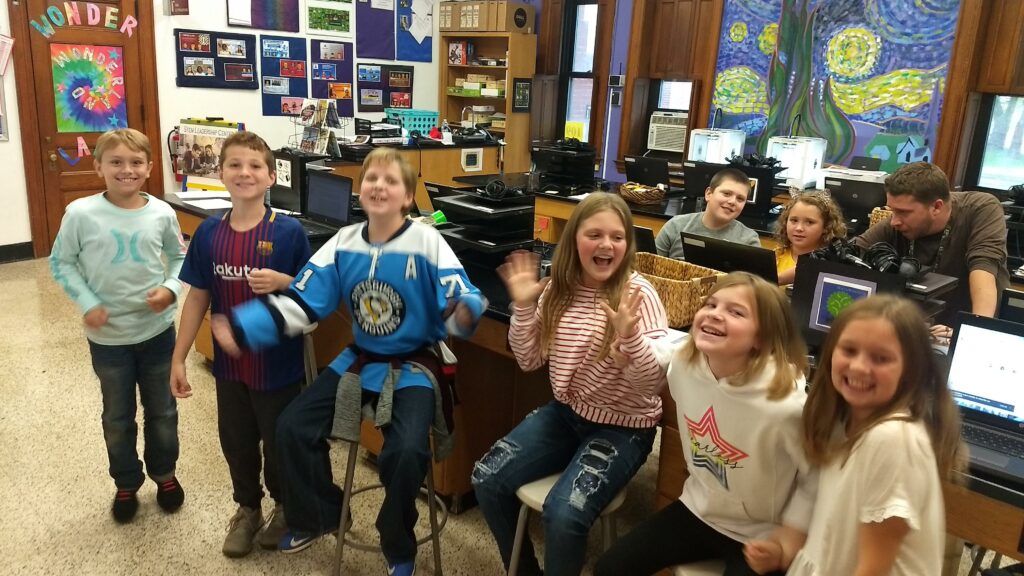 Check out how excited this team is to dismantle a robot! Seriously, I love that a group of kids are this excited!
This brings us back to the Future City competition team. Students from Baden Academy have been going to this competition for four years. Each year, a new team (grade 6 only) builds a city in the future, patterned on Beaver County along the river. They design it in a virtual environment of Sim City. The 6th-grade teacher, Chelsey Reinheimer, has the entire class research resources from the National Academy of Engineering, US Environmental Protection Agency, US Environmental Protection Agency, Water Environment Federation, and others.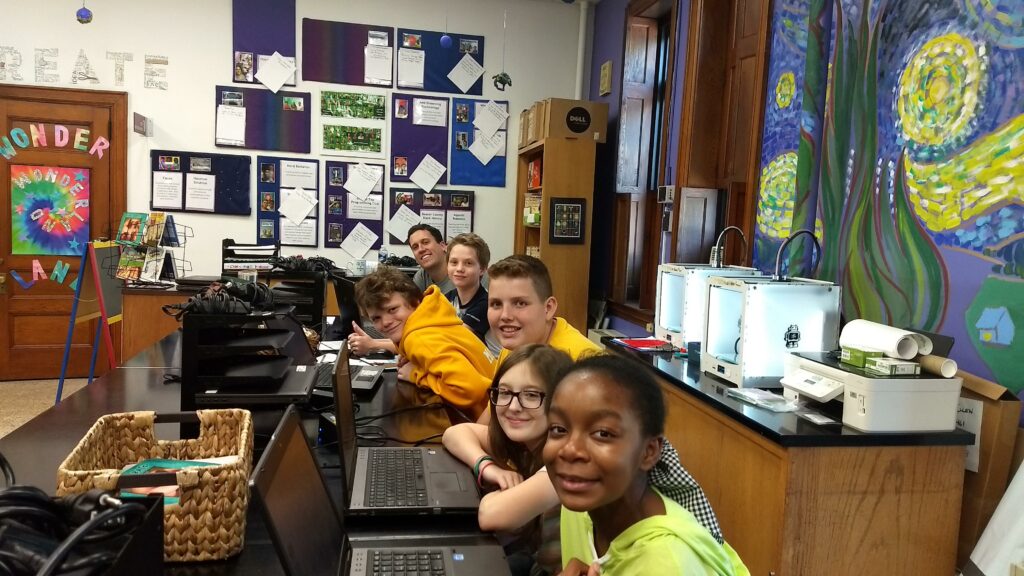 I am honored and thrilled to be one of the coaches and mentors. Together we are helping the kids of today value the contributions of engineers of yesterday and work alongside the leaders of today making a sustainable future. May good luck be with this year's team.